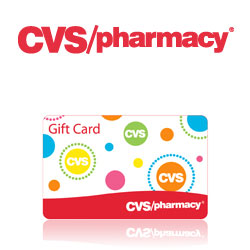 CVS Pharmacy will soon be launching a new electronic gift card program that allows customer to purchase, customize and deliver gift cards online. The cards can be sent to friends via e-mail where their code can be used on the CVS Pharmacy website or printed off for in store use. Each electronic CVS Pharmacy gift card will come equipped with a unique code for online use and a bar code for in store use.
The method of delivering gift cards online rapidly increased the delivery time. While traditional CVS Pharmacy gift cards purchased online needed to travel by snail mail, the new electronic gift cards can be instantly e-mailed. If the CVS gift card is a gift for someone, the cards sender can pick the exact date and time for the gift cards electronic delivery.
Customers who purchase the gift cards online can customize the look and feel of their CVS Pharmacy gift card. This makes the cards more personal and since it is an electronic gift card it is much more cost effective then customizing a traditional plastic gift card. While the old gift cards will continue to be sold both online and in stores the new CVS gift cards represent a huge step forward in convenience and delivery.

Tags: CashStar, CVS, CVS E Gift Card, CVS Gift Card, CVS Gift Certificate, CVS Pharmacy, Electronic CVS Gift Certificate, Electronic Gift Card, Electronic Gift Certificate, gift card code, Gift Card Gift, Gifts, Online Delivery, Online Gift Card, Pharmacy, Pharmacy Gift Card