Got a cell phone you hardly use anymore? Great time to turn it into a free gift card at Futureshop! All you have to do is go in store and give them your old phone and they will instantly turn that right around with a gift card. To get an approximate value of the cell-phone without having to go in store Flipswap.com. Rumors seem to hint that this is where Futureshop is actually getting their evaluation of the old cellphones anyways.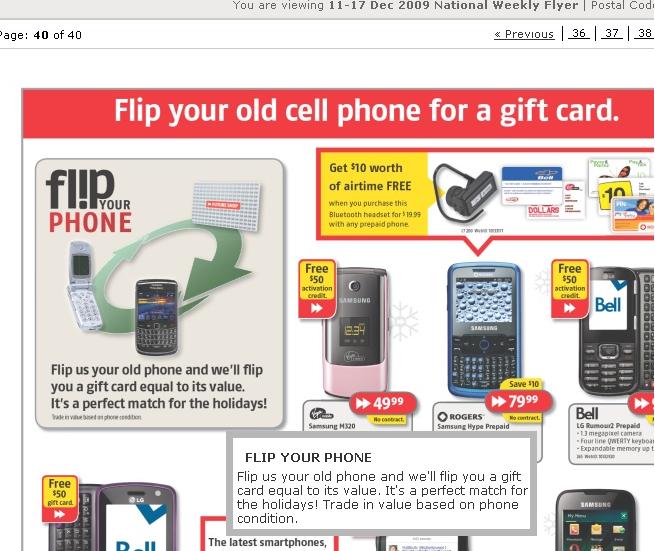 If you are looking for straight up cash though, you can always sell the Futureshop gift card to Giftah, we would be more then happy to take that gift card off your hands.
If you  know any similar offers for American folks please share them in the comments section.

Tags: canada gift card promotion, cellphones gift card, Future Shop, Future Shop Canada, Future Shop Gift Cards, futureshop, futureshop gift card xmas promo, giftcard for old cellphone, GTA, old cellphone, xmas gift card promo