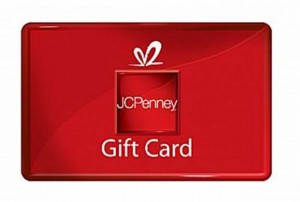 Do you have a JCPenney gift card lying around gathering dust? Can't remember what the balance was? You have come to the right place in this post we will look at the three ways to check the balance on a JCPenney gift card or a JCPenney electronic gift card. After the balance check we will tell you how to sell your JCPenney gift card for cash and how to get discount JCPenney gift cards. To check the balance on your JCPenney gift card use one of the following three methods,
1) Check JCPenney Gift Card Balance By Phone, Call 1-800-322-1189.
2) Check JCPenney Gift Card Balance Online, Click Here.
3) Check JCPenney Gift Card Balance At Any JCPenney department store.
After you find out your balance consider selling your gift card on Giftah.com. You can sell your JCPenney gift card or JCPenney electronic gift card and on Giftah and use the cash to shop wherever you want! Its fast and easy to sell you gift card and it will give you the freedom to do what you really want with your gift card balance. If you are going to use your gift card for some shopping at JCPenney's be sure to check Giftah to see if any discount JCPenney gift cards are available. Why pay full price at JCPenney when you can put money back in your pocket with a discount gift card.

Tags: check jc penny card balance, check JCPenney card balance, check JCPenney gift card balance, JC Penney gift card, JC Penney gift card balance, jc penny, JCP Card balance, JCP Gift Card, JCPenney electronic gift card balance, JCPenney gift card, View JCPenney gift card balance