Home
>
Banana Republic
Banana Republic Discount Gift Cards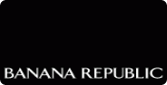 Banana Republic is an American clothing brand founded by Mel and Patricia Ziegler in 1978 as a travel-themed clothing company; today it has largely eliminated the tropical or travel-related theme and moved more towards a smart business casual style. Banana Republic operates over 500 stores internationally where it sells its signature style of shirts, sweaters, dresses, skirts, pants, suits, jackets and blazer, shoes, handbags, jewelry and accessories. Giftah.com gives you an easy way to save money at Banana Republic by purchasing a discount Banana Republic gift card. Just select the gift card you want and you will save money on any Banana Republic purchase you make in stores or online. The Banana Republic discount gift cards are way better than any promo code or sale, they have no expiry dates and you get instant savings on any Banana Republic purchase.
How to check your Banana Republic gift card balance?
Check by phone, call: 1-800-BR-STYLE
Check Online: click here
Sell your Banana Republic Gift Card :
Do you have an unwanted gift card? Sell your Banana Republic gift card to Giftah, we will pay 82% of your card's balance.
Banana Republic
You will receive :
Up to 82%
Sorry, we do not have any gift cards for this store. We would be more than happy to let you know when we get new cards for this store though.
Try out the wishlist!