Home
>
Futureshop
Futureshop Discount Gift Cards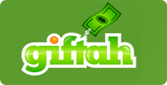 Future shop is Canada's largest chain of consumer electronics stores. The store offers a large selection of top electronics brands and products including televisions, computers, software, appliances, audio, cameras, GPS, ebook readers, satellite radio, video games, music and movies. You can save money on your next electronics purchase with a discount Future Shop gift card. Giftah allows you to purchase discount gift cards from your favorite retailers so you can save money on all your purchases.
Sell your Futureshop Gift Card :
Do you have an unwanted gift card? Sell your Futureshop gift card to Giftah, we will pay 85% of your card's balance.
Futureshop
You will receive :
Up to 85%
Sorry, we do not have any gift cards for this store. We would be more than happy to let you know when we get new cards for this store though.
Try out the wishlist!