Home
>
Glamour Shots
Glamour Shots Discount Gift Cards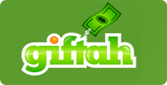 Glamour Shots is one of the only mall-based studios using professional photography lab to print portraits. Consultation, makeover, portrait session and portrait selection will be avaliable during your scheduled session.
Sell your Glamour Shots Gift Card :
Do you have an unwanted gift card? Sell your Glamour Shots gift card to Giftah, we will pay 0% of your card's balance.
Glamour Shots
You will receive :
Up to 0%
Sorry, we do not have any gift cards for this store. We would be more than happy to let you know when we get new cards for this store though.
Try out the wishlist!