Home
>
Hmv
HMV Discount Gift Cards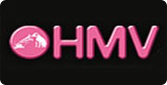 HMV is a retail chain specializing in entertainment products such as dvd, blu-ray, CD, and mp3 media. HMV also sells books, games, electronics, concert tickets and has recently begun offering digital content including movies, audio books, software and music. HMV has over 100 stores in Canada including the countrys largest store dedicated to music and movies, the HMV Megastore in Vancouver. Save money on your next media purchase with a discount HMV gift card. Whether you are looking to purchase a gift or something for yourself you can save cash at HMV with Giftah's discount gift cards.
Sell your HMV Gift Card :
Do you have an unwanted gift card? Sell your HMV gift card to Giftah, we will pay 75% of your card's balance.
HMV
You will receive :
Up to 75%
Sorry, we do not have any gift cards for this store. We would be more than happy to let you know when we get new cards for this store though.
Try out the wishlist!