Home
>
Lowes
Lowes Discount Gift Cards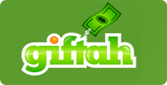 Lowes is a chain of retail home improvement super stores with over 1,700 locations across North American. The company offers quality products including appliances, patio furniture, painting, lawn and garden, lighting, kitchen, bathroom and fixtures, rugs, décor and building supplies. Whether you are a professional contractor or a part time DIYer you can save money on your Lowes purchases. With discount Lowes gift cards you will be able to save money on your purchases freeing up more cash for your next project. Why pay full price at Lowes when you can purchase discount Lowes gift cards from Giftah.
How to check your Lowes gift card balance?
Check by phone, call: 1-800-560-7172
Check Online: click here
Sell your Lowes Gift Card :
Do you have an unwanted gift card? Sell your Lowes gift card to Giftah, we will pay 82% of your card's balance.
Lowes
You will receive :
Up to 82%
Sorry, we do not have any gift cards for this store. We would be more than happy to let you know when we get new cards for this store though.
Try out the wishlist!