Home
>
Rite Aid
Rite Aid Discount Gift Cards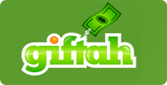 Rite Aid is a drug store chain that operates 4,780 stores across the United States. Rite Aid pharmacies also work with drugstore.com for online orders with same day in store pickup, the company has also partnered with GNC which operated mini GNC stores in Rite Aid pharmacies. In addition to prescription and over the counter drugs Rite Aid general merchandise such as food, seasonal products, greeting cards, gift cards, magazines and photo finishing. Save money on any of Rite Aid products and services with a discount gift card. Whatever you are looking for you can put money back in your pocket with a discount Rite Aid gift card.
How to check your Rite Aid gift card balance?
Check by phone, call: 1-800-RITE AID
Check Online: click here
Sell your Rite Aid Gift Card :
Do you have an unwanted gift card? Sell your Rite Aid gift card to Giftah, we will pay 66% of your card's balance.
Rite Aid
You will receive :
Up to 66%
Sorry, we do not have any gift cards for this store. We would be more than happy to let you know when we get new cards for this store though.
Try out the wishlist!