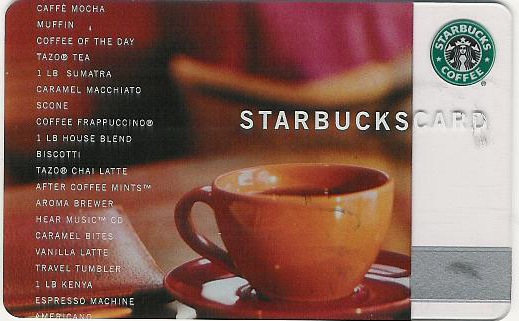 There are two ways you can check the balance on your Starbucks gift card. After explaining the two ways you can determine your Startbucks gift card balance we will show you how you can sell your unwanted gift cards for cash or purchase gift cards from major retailers at a huge discount. Without further ado here are the two methods for finding out the balance on a Starbucks gift card;
1) Check Starbucks Gift Card Balance Online, Click Here.
2) Check Starbucks Gift Card Balance At Any Starbucks Location.
After discovering the balance of your Starbucks gift certificate you can choose to use it or sell it for some cash. Whatever you decide Giftah the webs premier gift card marketplace can help you get more out of your gift cards. You can sell your Starbucks gift card directly to giftah or list it in one of their gift card auctions, whichever you choose your gift card can be exchanged for cold hard cash. If you decide you would rather spend your gift card at Starbucks make sure you check out Giftah's gift card listings to see if you can purchase additional Starbucks gift cards at discounted prices.

Tags: buy discount starbucks gift cards, check balance, Check Gift Card Balance, Check Gift Certificate Balance, Check Starbucks Gift Card Balance, Check Starbucks Gift Certificate Balance, How to check Starbucks gift card balance, how to check Starbucks gift certificate balance, sell starbucks gift cards, Starbucks Card, Starbucks Card Balance, Starbucks gift card, Starbucks gift Certificate