Home
>
Cvspharmacy
CVS/pharmacy Discount Gift Cards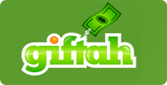 CVS/pharmacy or CVS pharmacy with over 7,000 locations is the second largest pharmacy chain in the United States. The company operates pharmacies under the CVS/pharmacy, Long Drugs and MinuteClinic, CVS sells prescription drugs, beauty products, photo finishing, snacks, gifts, greeting cards, cosmetics and over the counter pharmaceuticals. CVS pharmacies also run health clinics and have trained pharmacists available to dispense medical advice. You can save some cash with discount CVS pharmacy gift cards from Giftah.
Sell your CVS/pharmacy Gift Card :
Do you have an unwanted gift card? Sell your CVS/pharmacy gift card to Giftah, we will pay 86% of your card's balance.
CVS/pharmacy
You will receive :
Up to 86%
Sorry, we do not have any gift cards for this store. We would be more than happy to let you know when we get new cards for this store though.
Try out the wishlist!