Home
>
Fruits And Passion
Fruits and Passion Discount Gift Cards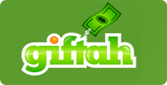 Created in 1992 from a desire to offer the very best in personal care and ambiance products.
Sell your Fruits and Passion Gift Card :
Do you have an unwanted gift card? Sell your Fruits and Passion gift card to Giftah, we will pay 0% of your card's balance.
Fruits and Passion
You will receive :
Up to 0%
Sorry, we do not have any gift cards for this store. We would be more than happy to let you know when we get new cards for this store though.
Try out the wishlist!