Home
>
Neiman Marcus
Neiman Marcus Discount Gift Cards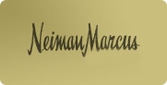 Neiman Marcus is a luxury brand depart store with locations across the United States. The department stores carry luxury products, anything that does not sell in the stores will move on to the Neiman Marcus Last Call Clearance center where you can purchase discount Neiman Marcus products the company also sells through their Christmas catalog "His and Hers gifts" & "Fantasy gifts". Neiman Marcus carries hand bags, clothing, shoes, jewelry and accessories for luxury designers like Armani, Fendi, Dior, Burberrym DKNY, Michael Kors, Jucy Couture, Marc Jacobs, Chanel, and many more. Although the products can be expensive you can save money at Neiman Marcus with a discount gift card from Giftah. Make your own sale at Neiman Marcus whenever you want with a discount Neiman Marcus gift card.
How to check your Neiman Marcus gift card balance?
Check by phone, call: 1-800-664-4465
Sell your Neiman Marcus Gift Card :
Do you have an unwanted gift card? Sell your Neiman Marcus gift card to Giftah, we will pay 83% of your card's balance.
Neiman Marcus
You will receive :
Up to 83%
Sorry, we do not have any gift cards for this store. We would be more than happy to let you know when we get new cards for this store though.
Try out the wishlist!