Home
>
Nordstrom
Nordstrom Discount Gift Cards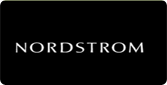 Nordstrom is an upscale department store with over 100 locations across the United States. Nordstrom specializes in high end products including luxury clothing, shoes, jewelry, home furnishings, handbags, fragrances, cosmetics and accessories. Norstrom Department stores also include restaurants and coffee bars, one even features an Irish pub. They also operate around 70 clearance stores called Norstrom Rack for products that did not sell in the Nordstrom stores. Nordstrom's department stores may be expensive but there is a way to save money shopping at Nordstroms. With a discount Nordstrom gift card you can buy any luxury item at a discount, whether it is on sale or not. Next time you go shopping at Nordstrom make your own sale with discount gift cards.
How to check your Nordstrom gift card balance?
Check by phone, call: 1-877-283-4045
Check Online: click here
Sell your Nordstrom Gift Card :
Do you have an unwanted gift card? Sell your Nordstrom gift card to Giftah, we will pay 86% of your card's balance.
Nordstrom
You will receive :
Up to 86%
Sorry, we do not have any gift cards for this store. We would be more than happy to let you know when we get new cards for this store though.
Try out the wishlist!