Home
>
Office Depot
Office Depot Discount Gift Cards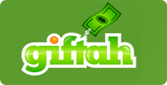 Office Depot is a large office supply retailer, they are the second larges office supplies chain in the world. Office Depot carries a wide selection of office supplies including paper, pens, filing and storage. They also carry a good selection of office furniture, electronics, and provide a wide range of services including custom printing, photocopying, promotional products and tech services. Whether you are shopping for a small home office or a large office why not put some money back in your budget by using a discount Office Depot gift card from Giftah. Now you can save money on anything you buy at the Office Depot with discount gift cards.
How to check your Office Depot gift card balance?
Check by phone, call: 1-877-776-5056
Check Online: click here
Sell your Office Depot Gift Card :
Do you have an unwanted gift card? Sell your Office Depot gift card to Giftah, we will pay 83% of your card's balance.
Office Depot
You will receive :
Up to 83%
Merchant
Value
You Pay
You Save