Home
>
The Bay
The Bay Discount Gift Cards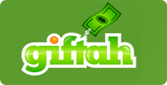 The Hudson's Bay Company or simply, The Bay, is the oldest commercial corporation in North America. The Hudson Bay Company also owns and operates Zellers and Home Outfitters, their HBC gift cards can be used at any of the companies and affiliates locations. The Bay is one of the largest department stores in Canada selling men's and women's clothing, fashion accessories, jewelry, footwear, beauty products and cosmetics. The Bay also carries home furnishing, home décor, appliances, and electronics. Now you can save money by buying a discount Bay or HBC gift card from Giftah. The discount count gift card will enable you to save cash on your next purchase at The Bay.
Sell your The Bay Gift Card :
Do you have an unwanted gift card? Sell your The Bay gift card to Giftah, we will pay 76% of your card's balance.
The Bay
You will receive :
Up to 76%
Sorry, we do not have any gift cards for this store. We would be more than happy to let you know when we get new cards for this store though.
Try out the wishlist!