Tuesday, November 16th, 2010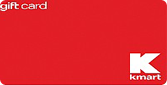 Kmart Pharmacies across the US are offering a special promotion for their Shop Your Way Rewards members. From now until the end of November Shop Your Way Rewards members will receive a free $100 Kmart gift card when they transfer up to 5 prescriptions to their local Kmart pharmacy. Its a pretty easy way to score a free Kmart gift card, and if you already shop at Kmart regularly you can cross one more stop of your list each day. If the Kmart gift card promotion was not sweet enough already Kmart will donate $5 to The Breast Cancer Foundation with a minimum donation of $10,000. The final Kmart gift card balance will equal the amount paid for a prescription up to $20 per prescription, 5 prescriptions max. A coupon is required but easily obtainable if you already are or become a Kmart Shop Your Way Rewards member. There is a limit of one $100 Kmart gift card per customer. Due to legal restrictions the offer is not available in Louisiana, New York, Puerto Rico, Arkansas and the US Virgin Islands and in New Jersey the offer is limited to those 60 years of age or older.
With a free $100 Kmart gift card you could go Christmas shopping or you could consider selling your Kmart gift card. You can now sell Kmart gift cards online, Giftah.com will give you cash for your unwanted Kmart gift cards. You can turn your gift card into cash and go shopping anywhere you want. If you don't sell your Kmart gift card and plan to use it shopping then be sure to check out Giftah.com to see if any discount Kmart gift cards are currently on sale. Either way Giftah.com will put more money back in your pocket.