Wednesday, March 23rd, 2011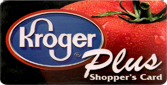 Do you have a Kroger gift card that you need to know the balance of? In addition to Kroger supermarkets here are many other supermarket and pharmacy brands covered under Kroger Co. Other brands that can have their balances checked using the Kroger balance checker include; Frys gift cards, Raplhs gift cards, Payless gift cards, Owens gift cards, Hilander gift cards, Smiths gift cards, Citymarket gift cards, Food4Less gift cards, and Scotts gift cards.  All of the Kroger gift card balances can be viewed in the same location, in this article we will show you the different ways to check your Kroger gift card balance and we will also tell you how you can turn your Kroger gift card into cash and save money on your next visit to Kroger supermarkets. There are three different ways to check the balance on your Krogers gift card,
1) Check Kroger Gift Card Balance By Phone, 1-866-822-6252.
2) Check Kroger Gift Card Balance Online, Click Here.
3) Check Kroger Gift Card Balance At Any Kroger Location.
After you have your Krogers balance you can either sell your Krogers gift card and turn your card into cash or use it. If you choose to sell you can get cash for your unwanted gift cards on Giftah.com, it is fast and easy to get cash for your Krogers gift card. If you decide to use your gift card make sure you check out Giftah.com  to see if any discount Kroger gift cards are available. With a discount Kroger gift card you can save money on anything you purchase at Kroger or any of its partners. Either way Giftah.com will help you put more money in your pocket.