Wednesday, May 27th, 2009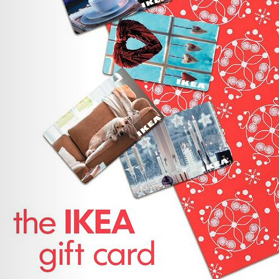 If you want to check the balance on your Ikea gift card you have come to the right place. Although Ikea does not offer the option of checking gift card balances online there are two alternative ways to check the balance on a Ikea gift card. The fastest ways to check an Ikea gift card balance are as follows:
1) Check Ikea Gift Card Balance By Phone, Call 1-800-558-5961.
2) Check Ikea Gift Card Balance At Any Ikea Location.
If you have had your Ikea gift card for so long that you do not even remember the balance you should consider selling the gift card. You can sell any gift card online with Giftah – a online marketplace for gift cards. Simply list your gift card for sale on the site and Giftah's dedicated user base will bid up the value of the card. It's a fast, easy and fun way to get cash for your gift card.